MMA Madison Adult Classes:
Read more about each of Fight Prime's mixed martial arts by clicking on the images below.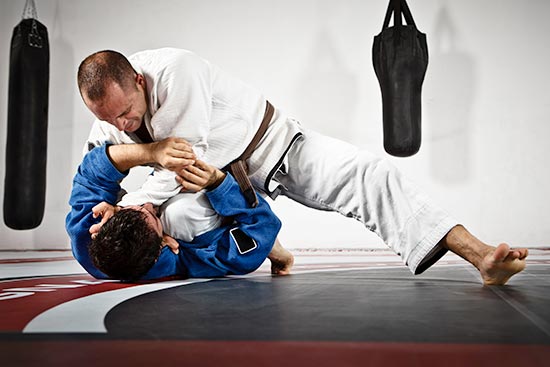 Learn the unstoppable grappling and self-defense system used by UFC fighters! Brazilian Jiu Jitsu (BJJ) will not only strengthen your body and discipline your mind, but you'll make friends and become part of community that will change your life.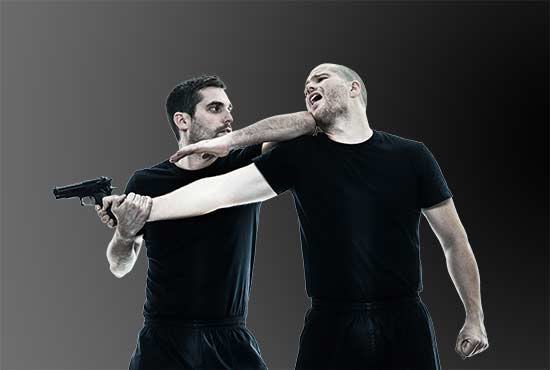 Krav Maga isn't a mixed martial art—there's nothing artistic about it! Krav Maga is the reality-based Self Defense System that will make you lean, energized, and prepared for anything! Krav Maga classes are designed to give you real-world self-defense techniques that anyone can use, no matter their size or fitness level.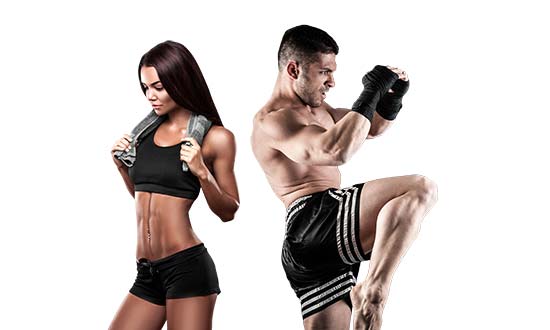 Discover the martial art that turns your whole body into a weapon!  In our zero intimidation, beginner-friendly environment, you'll relieve tons of stress, burn fat and calories, and develop scary speed and power FAST with Muay Thai Kickboxing.
How do other MMA Madison gyms compare to FightPrime?
Just read some of Fight Prime's customer reviews from Google, Facebook, and Yelp below:
I've only recently started taking MMA Madison classes at Fight Prime, but I can say with absolute confidence that this is one of the best gyms I've been in. The instructors are all very good at what they do, and the students are disciplined enough to WANT to help newbies improve. I'll admit I was a bit nervous going in to my first class walking in to the unknown, but everyone made me feel welcome…
I started training here about a month ago. I'm 40 y/o and had zero mixed martial arts experience. Within that single month, I've gained confidence, some personal discipline, and I'm in the best shape I've been in since my early 20s. The instructors are friendly, knowledgeable and genuinely care about the people putting their time/money into training. I can't recommend this MMA Madison academy enough.
I've had my share of training in different facilities. But Fight Prime Training Center is easily the best place I had ever trained. The energy in the MMA Madison classes is electric. The workouts not only exhaust you but also exhilarate you. Coaches are top notch. Whether you are a beginner or a Pro they give you the same attention... Do try it out, I promise you won't regret it.
Frequently Asked Questions:
"Who are Fight Prime's MMA classes
PERFECT

 for?"
Madison Area professionals looking get back in shape or learn self defense.
Parents who want to bully-proof their teenager/adult and help them to learn focus, discipline, and confidence.
Goal-oriented people looking to improve their lives through discipline, fitness, and athleticism.

"Who are Fight Prime's MMA classes
NOT

right for?"
Students with high class load schedules and changing commitments
Individuals leaving the Madison area within 2-3 months or seasonal training.
Non-goal oriented individuals (e.g. "just along with a friend")
Traveling professionals with frequent and irregular travel schedules.
Non Madison area residents who will need to commute quite a bit to get to Fight Prime.  Our average member attends 1-3 times per week.


"Who is teaching your MMA Madison classes?"
You won't find an academy that has a team of top-level instructors like this one: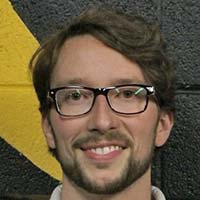 Gabriel H.
Head BJJ Instructor
Brazilian Jiu Jitsu Black Belt
(Rickson Gracie Lineage)
Law Enforcement Officer
Def & Arrest Tactics (DAAT)
Master Instructor Trainer (MIT)

"Where is Fight Prime Located?"
Our MMA Madison classes are taught at the following address:
1820 S. Park St, Madison WI 53713
The facility is just off the beltline's Park St. exit. That's a 15-20 minute drive from Madison, Fitchburg, Middleton, Oregon, Monona, Stoughton, or Verona, WI. See the draggable map below for details:
Fight Prime Training Center

"How much do Fight Prime's classes cost?"
Membership prices for MMA classes in the Madison Area can vary a lot. Fight Prime has flexible membership plans to help make us the most affordable option in the area. Before you decide which payment plan is right for you, schedule a trial lesson with us by calling 608-665-2155.

"Do I need to be in shape before doing classes?"
We get this one a lot. The answer is: absolutely not. Our classes are designed to get you in shape! Many of our students didn't play sports and couldn't keep a regular fitness routine before finding us! Today, they are in excellent shape because Fight Prime provides engaging classes and a supportive community that keeps them coming back for more. The important thing is to just to take the first step and start. So don't worry if you're not athletic already. We'll get you there.

"So, can I make it work with my busy schedule?"
We have tons of classes every week to accommodate any schedule. You can check out specific MMA class times our schedule by entering your information below. We hope you'll make time in yours for FightPrime MMA Madison classes. 

More Questions?
Visit our Frequently Asked Questions page
Try MMA Madison Classes 100% Risk Free: Here's how:
It's simple: With our trial program you're under NO LONG TERM OBLIGATION. If after trying one or more martial arts classes, it turns out to not be the right program for you, you're not stuck in a contract—it's totally risk-free.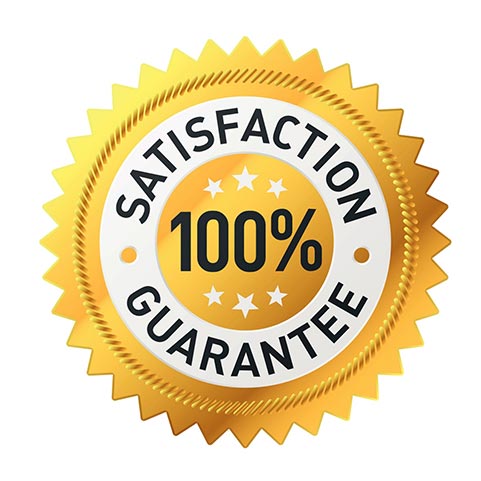 Instant Access to our Schedule:
Instantly see our schedule and online discount offer by filling out the form below: